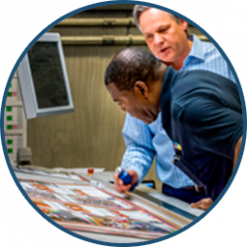 TAKING THE PAIN OUT OF MANAGING COLOR
The DPP solution provides printers and their prepress to efficiently and cost-effectively align presswork and proofs. The result is reduced make-ready times with less cost and wastage with all the stakeholders in the print production chain (printers, prepress, designers and brand owners) being able to monitor and confirm that print performance meets expectations.
Instead of costly, dedicated, press fingerprinting the DPP solution gets the data needed to align press and proof during actual production press runs. Live production presswork is a profile of your actual day-to-day printing and so the data it provides is a more realistic and effective basis for building profiles to drive your press.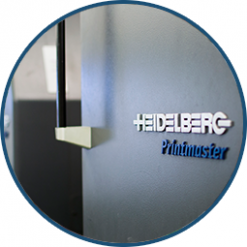 HOW YOU CAN BENEFIT NOW?
By including the small, non-intrusive, DPP test chart on live production work, DPP can be used to easily create a unique fingerprint and profile per press/media/ink combination that reflects actual print conditions. This is significant compared to using one profile (e.g. GRACoL®) to drive your proofer for all jobs and then trying to fix the differences on press. DPP generates proofs that represent the capabilities of the press more accurately than traditional methods. This lets you make important color decisions and corrections at the design stage, rather than waiting and compromising during a press run.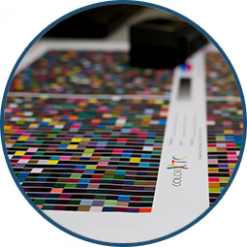 Implementing Dynamic Press Profiling
ColorXTC provides a Dynamic Press Profiling (DPP) solution capable of providing a custom ICC profile using a unique test chart scaled to fit unobtrusively on live production work. The data gathered results in an ICC profile that is as accurate as an ICC profile created from the standard, large, 1617 patch IT8.7/4 test chart used for dedicated press fingerprinting. DPP may also be used to create a DeviceLink profile to reseparate images to align with an industry specification, such as GRACoL®. We use the advanced prediction techniques and artificial intelligence for color accurate prediction.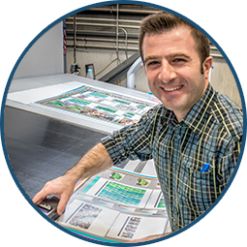 Who we are
ColorXTC is a technology start-up company based in Toronto, Canada that develops workflow and design applications while providing services for the printing and graphic design industries. We are a team of innovative thinkers and creative geniuses that aims to reshape the world of printing through technology, funded by print industry entrepreneurs and the Government of Canada.