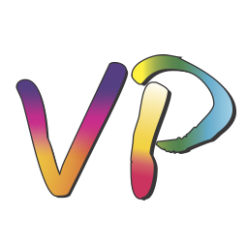 MAKE MEETING YOUR STANDARD EASIER
Our Virtual Pressman (VP) uses our IP, dynamic press profiler (DPP) process to makes press to proof alignment simple and easy. VP is a scientifically developed, algorithmically driven process aimed to save time and money in production. VP serves as a non-intrusive dynamic process that implements transparently into your workflow to improve printing efficiency, monitor press conditions, and streamline the proof matching process.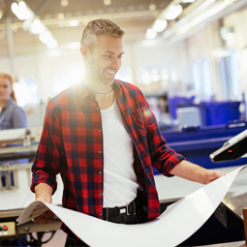 HOW YOU CAN BENEFIT NOW?
Reduce Adjustments on Press
Achieve standard densities on press for output that quickly aligns to the proof. No large adjustments needed.
Increase Production Efficiency
Reduce make-ready time and waste by matching to your proof when running standard densities.
Low-cost Process
A SaS solution that requires little to notraining and limited time to implement; no workflow changes needed.
On-The-Go Press Characterizations
Produce press-specific profiles based on current production conditions (paper, ink, etc.)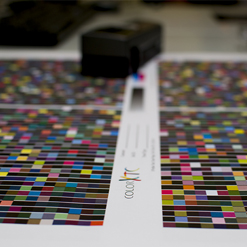 Implementing your Virtual Pressman
Prepress simply includes the small, non-intrusive, DPP test chart on any live production work. This gives on-the-go press characterization that properly reflects current print conditions. The press characterization data collected and used to generate a custom DPP DeviceLink profile using our patented prediction model. It is than easily implemented into your current workflow with little interruption.
Using the profile adjusts press output to align with current in-house standards (e.g. GRACoL®) when the press is run to standard densities. This is significant as press output diverges quickly from annual press calibrations as a result of many environmental, mechanical, and chemical changes in the press room. The outcome is a press sheet that matches your proof on the first pull for quicker approval cycles.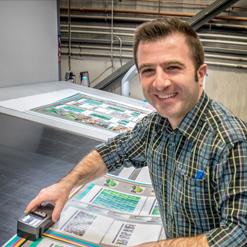 Who are we
ColorXTC is a technology start-up company based in Toronto, Canada that develops workflow and design applications while providing services for the printing and graphic design industries. We are a team of innovative thinkers that aims to reshape the world of printing through technology, funded by print industry entrepreneurs and the Government of Canada. Our mission is to connect all presses via cloud computing with our Virtual Pressman platform, which will provide accurate press-to-proof match for each press in real time.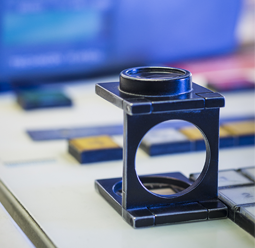 Designed to show how VP can help reinforce press standards such as GRACoL® efficiently.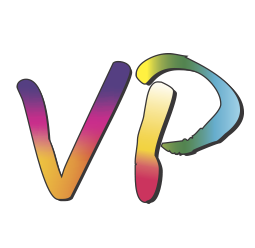 An overview of Virtual Pressman including benefits, process, problem cases, and testimonials.